Applications for commercial enterprise
We have customers from all kinds of organisations; our development and deployment platform can be used to build just about any application that you may need for your business.
The Network Group is one such client. They required an application to manage event scheduling with custom capabilities such as managing their client's itineraries both before and during their C-level events.
We developed and implemented their SNS application which features a smart matching system that suggests and schedules meetings between attendees based on information gathered from delegates using questionnaires that can be configured by the application's administrators
Read the full case study here.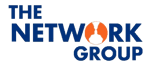 Another customer, Maths with Parents who provide digital educational content to children expanded their platform, built by datb, to provide content to over 40,000 children during the first wave of the COVID-19 pandemic.
Read the case study here.