Data security
User profiles ensure that internal and sub-contractor staff have access to only the information that they need. When they update a record this data is passed back to the data owner, with configurable verification and approval workflows where required.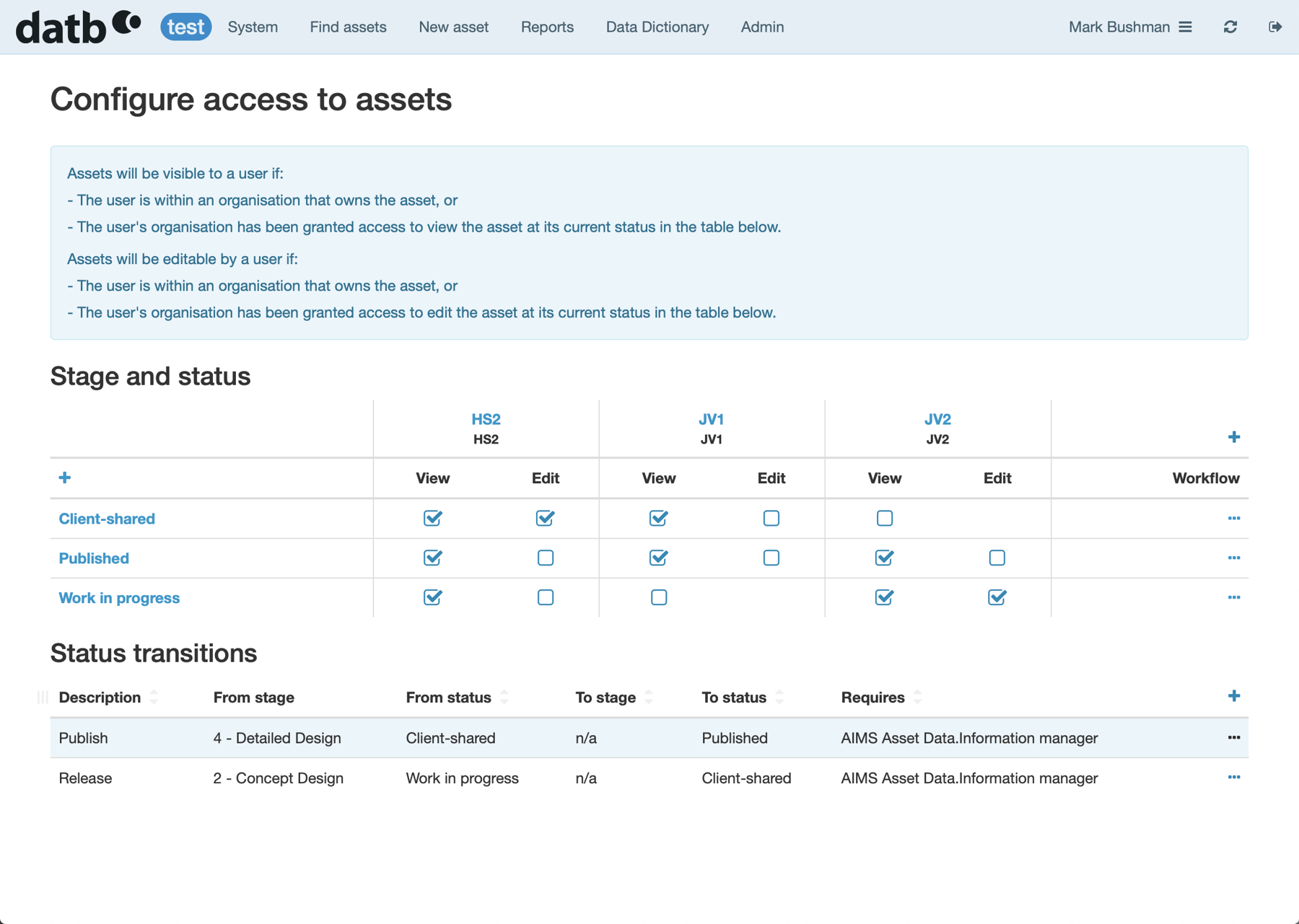 Additionally, thanks to AIMS' temporal data maintenance functionality, point-in-time comparison of current and historical asset information is instantly available (see the Historical Comparison image below).
This is highly configurable with selective access to attributes by organisation/contractor. For example the project owner might maintain financial information not available to contractors; contractor teams can define internal approval status attributes that will not be delivered to the project owner.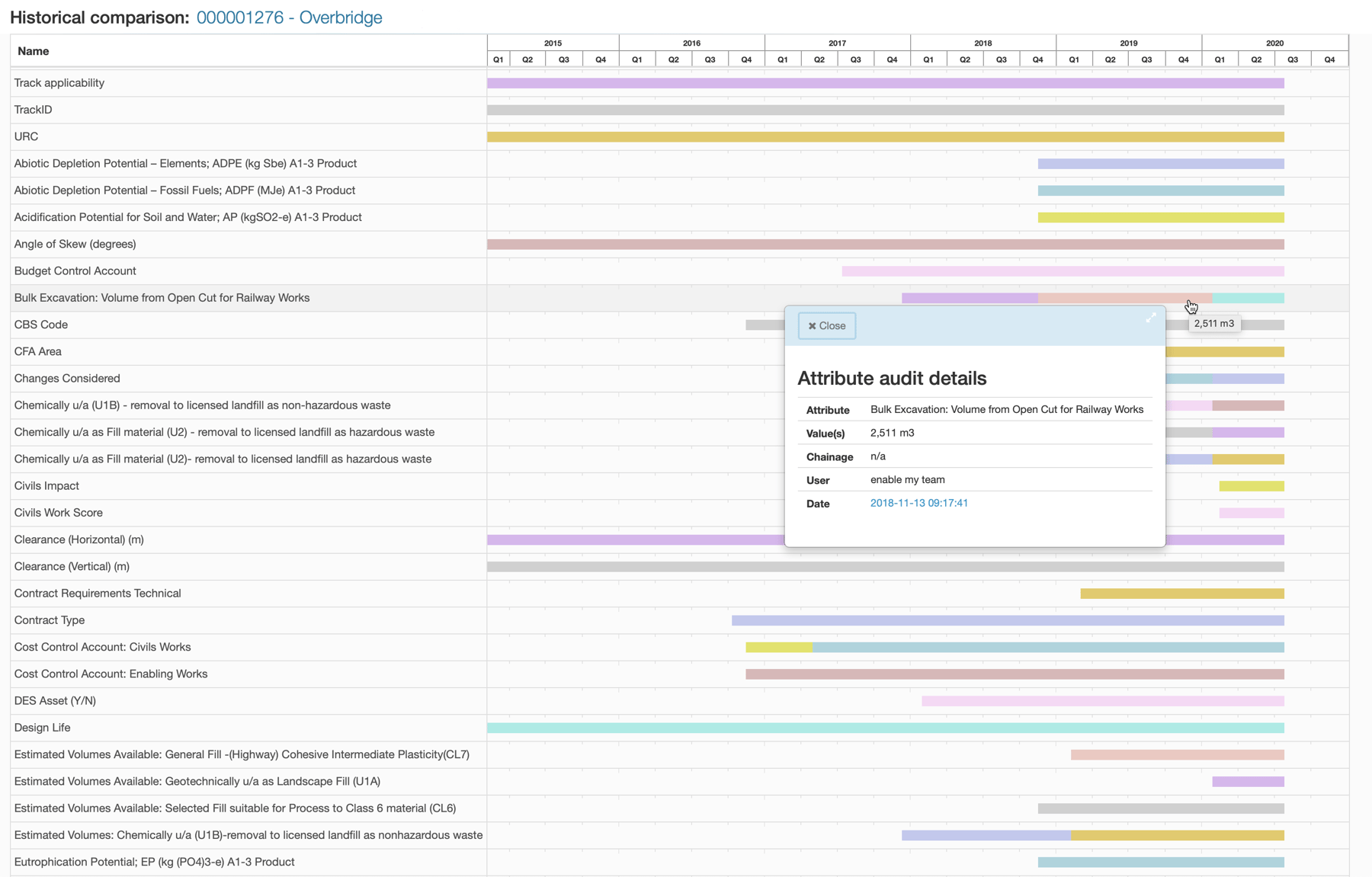 Contractors can also define their own private asset classes, for instance to allow detailed design of the composition of major assets. Assets of these private classes are excluded from data deliveries to the project owner.